Automatization
Cities are constantly growing. This makes it necessary to build new districts denser, faster than before. At the same time, maintain high standards of quality of life and the sustainability of the urban environment.
For these purposes, the architectural bureau Parametrica has developed its own software – Urbanbot. The program changes the approach to design and financial analysis. Easy to learn and use. Urbanbot analyzes the sites and creates detailed concepts within the budget of the project. Save time – financial calculations are automatically generated based on the best combinations and scenarios.
What design stages have we automated?
Masterplan, detailed concept. We strive to make the design process one-step.
Who is Urbanbot suitable for?
Developers, government agencies, banks, landlords, investors.
How long will the design process with Urbanbot take?
Unlike classic design, which takes an average of 10 months, the design process with Urbanbot will take 2 months. Our goal is to reduce to 1 month.
Automation works only according to the developed standard.
Designing with Urbanbot – fast projects, best solutions, minimal risks.
Advantages
Reducing the total design time by 2 times. Project economics are calculated in 10 minutes instead of 3 weeks
Reducing design costs by 50% through process automation
Accurate economic indicators at all stages of design
Making the Most of BIM Models
Instant change of design and product solutions in accordance with market demands
Integrated standards – protection against making inefficient decisions
Choosing the most efficient development model – maximizing TEP
GIS Module Integration for Urgent Land Use Analysis
The process and result of Urbanbot work
We set:
plot, massing and context,
insolation, housing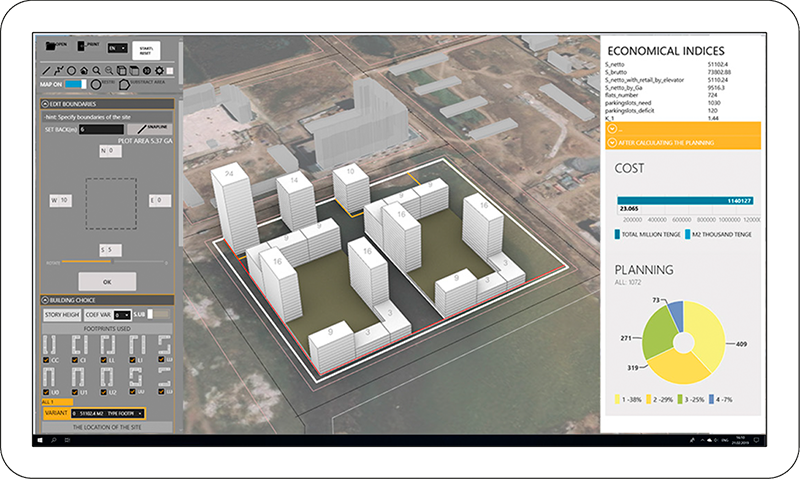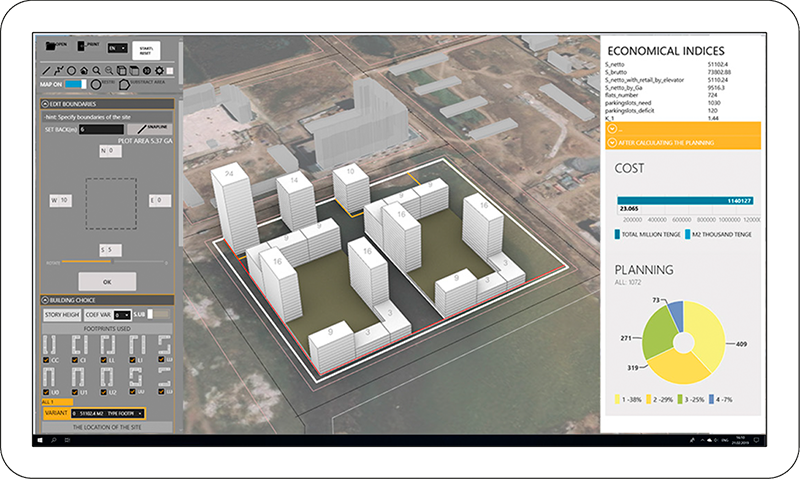 We get:
BIM model, plans,
cuts, cost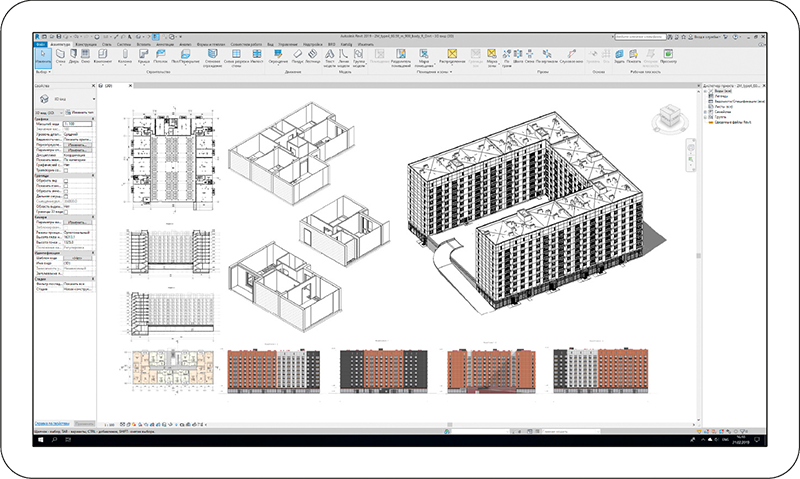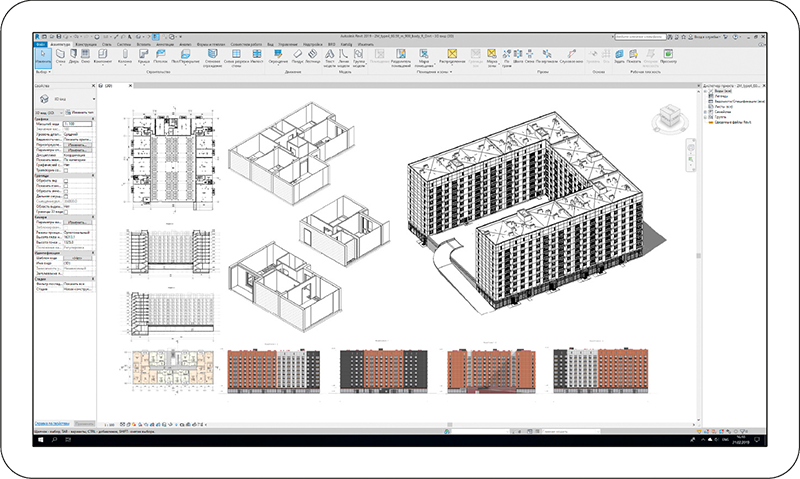 Urbanbot integrates a store of masterplan elements
The Urbanbot operation algorithm is based on the principles and rules of master planning. Based on them and the initial data of the site, Urbanbot assembles a master plan consisting of elements available in the BIM store. For each element, the cost price is calculated. This allows you to instantly calculate the cost of the project and choose the most attractive model.
Urbanbot software modules
GIS
Underlay card
Cadastral plots
Territory Tools
Planting buildings
Arrangement tools

Footprint system

Variable number of storeys

CVD tools
Insolation
Solar test tool
Calculates the duration of insolation for each window and, if necessary, adjusts the number of storeys of the section. Real time calculations
Street profiles
Regulations
Width/padding
Parking
Parking arrangement rules
Underground/ground
Detached parking
Yard
Zoning of the yard according to the standards
Apartment house
Choosing the percentage of apartments

Real time distribution
Cost price
Real-time costing
Each element has its own value
Actual prices are taken from CRM
Export
Export BIM model
Export drawings
Export of settlement documentation